What time is your service?
Our service begins at 9:30 am. You should plan to arrive 15 minutes before the start of the service.
What should I wear?
Everyone dresses comfortably, in anything from Sunday best to "office casual" to jeans. (... it seems to us that God is much more concerned about what our hearts look like then what are clothes look like!)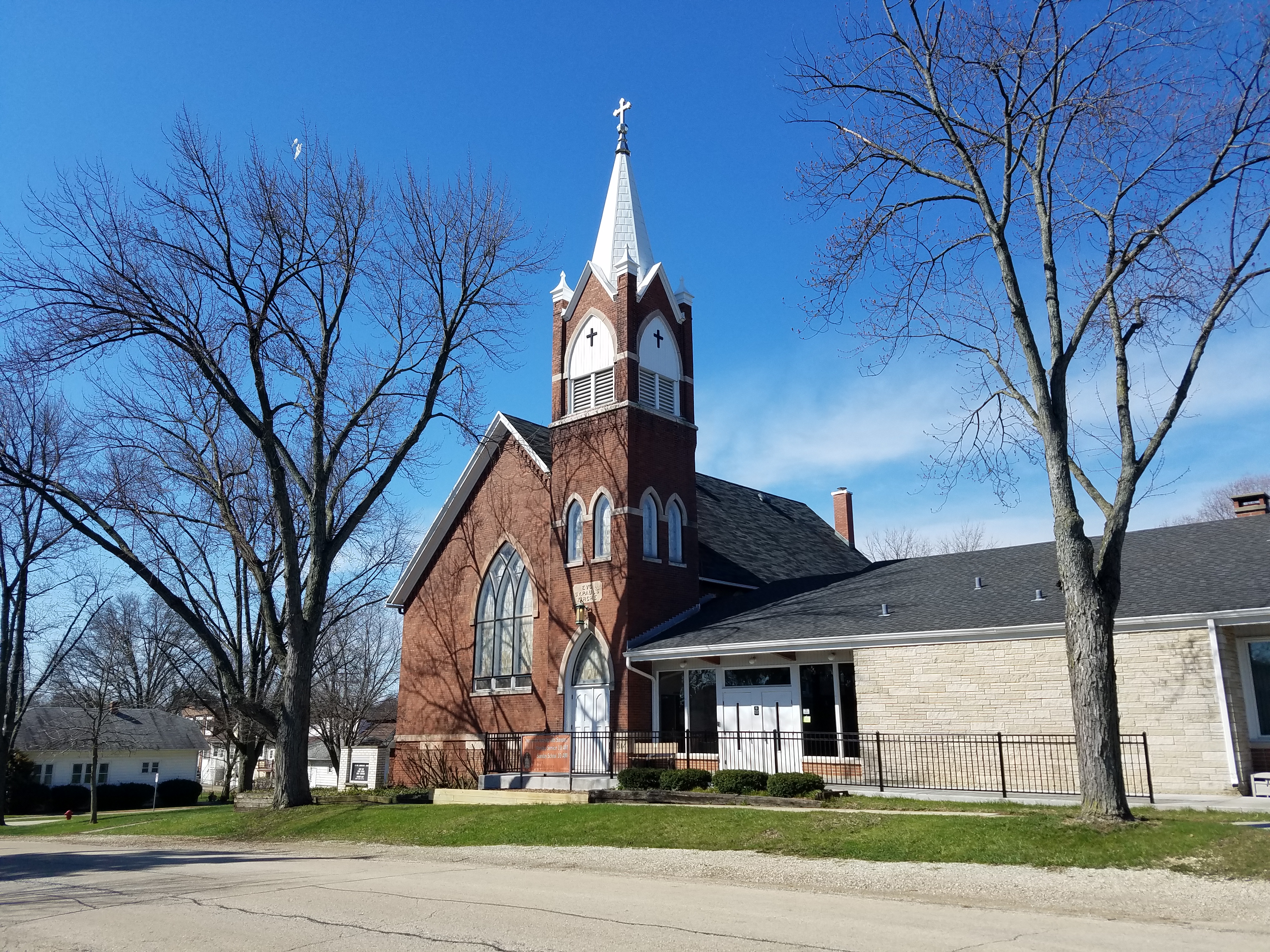 Where are you located?
118 First Street, Bloomingdale, IL 60180. We are located 1 block south of the intersection of Lake St. and Bloomingdale Rd.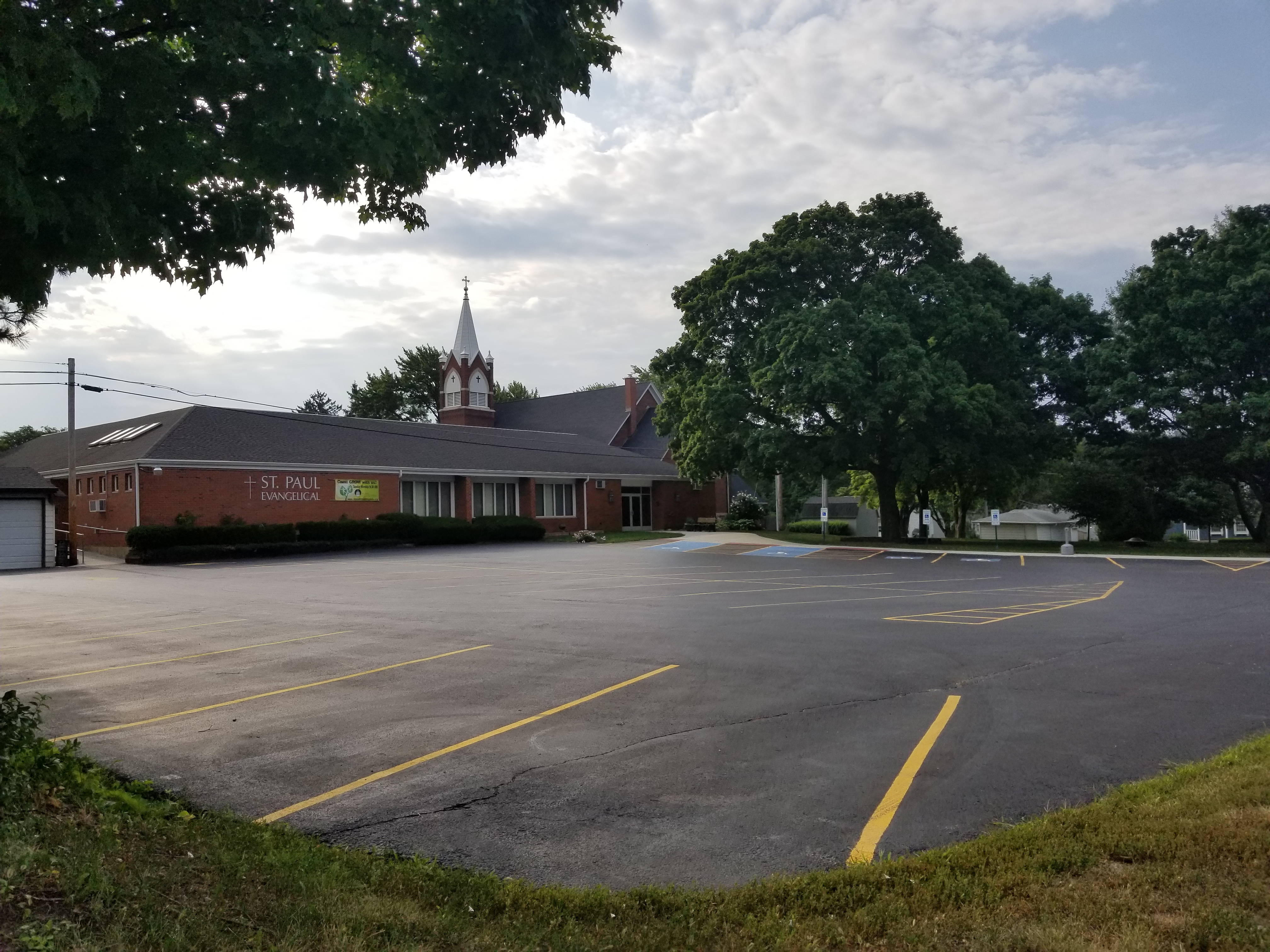 Where should I park?
We have parking lots on both the east (First St) and west (Lake St) sides of our building. The west parking lot should be utilized for any handicap parking needs.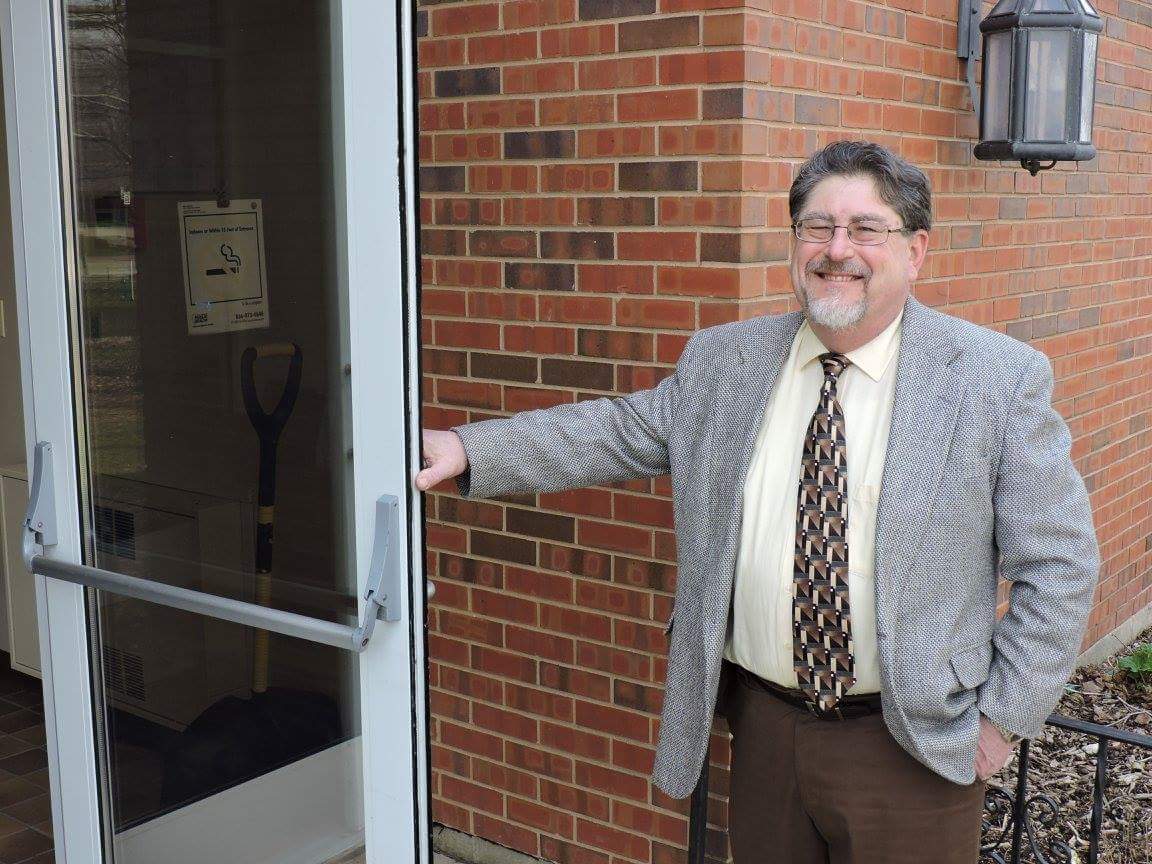 What door should I enter? Where do I go?
We have entrances on both the east and west sides of the building. You can expect to be greeted warmly at both doors by members of our congregation who can also answer any questions you may have. If you enter through our east door, immediately to your left you will see the entrance to the sanctuary. If you enter through our west door, you will walk through our Welcome Center area and then you will see the entrance to the sanctuary on your right.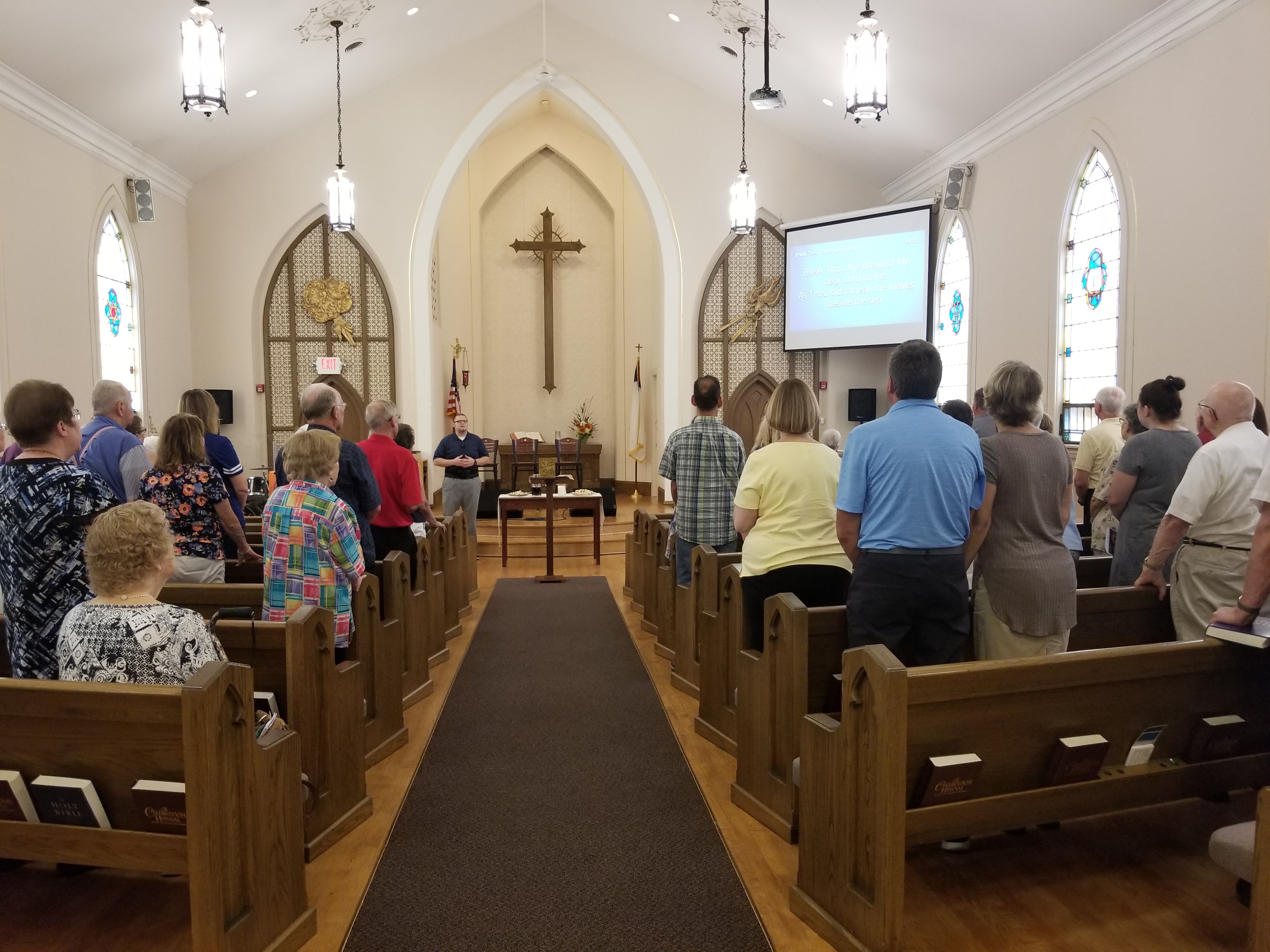 What is your worship service like?
The service on the first Sunday of the month features hymns. Services throughout the rest of the month feature our Praise Team and Worship Band.
Preservice Music
Welcome and Announcements
Word and Song
Children's Ministry Moment
Prayers of the People
Morning Message
Worship in Song
Benediction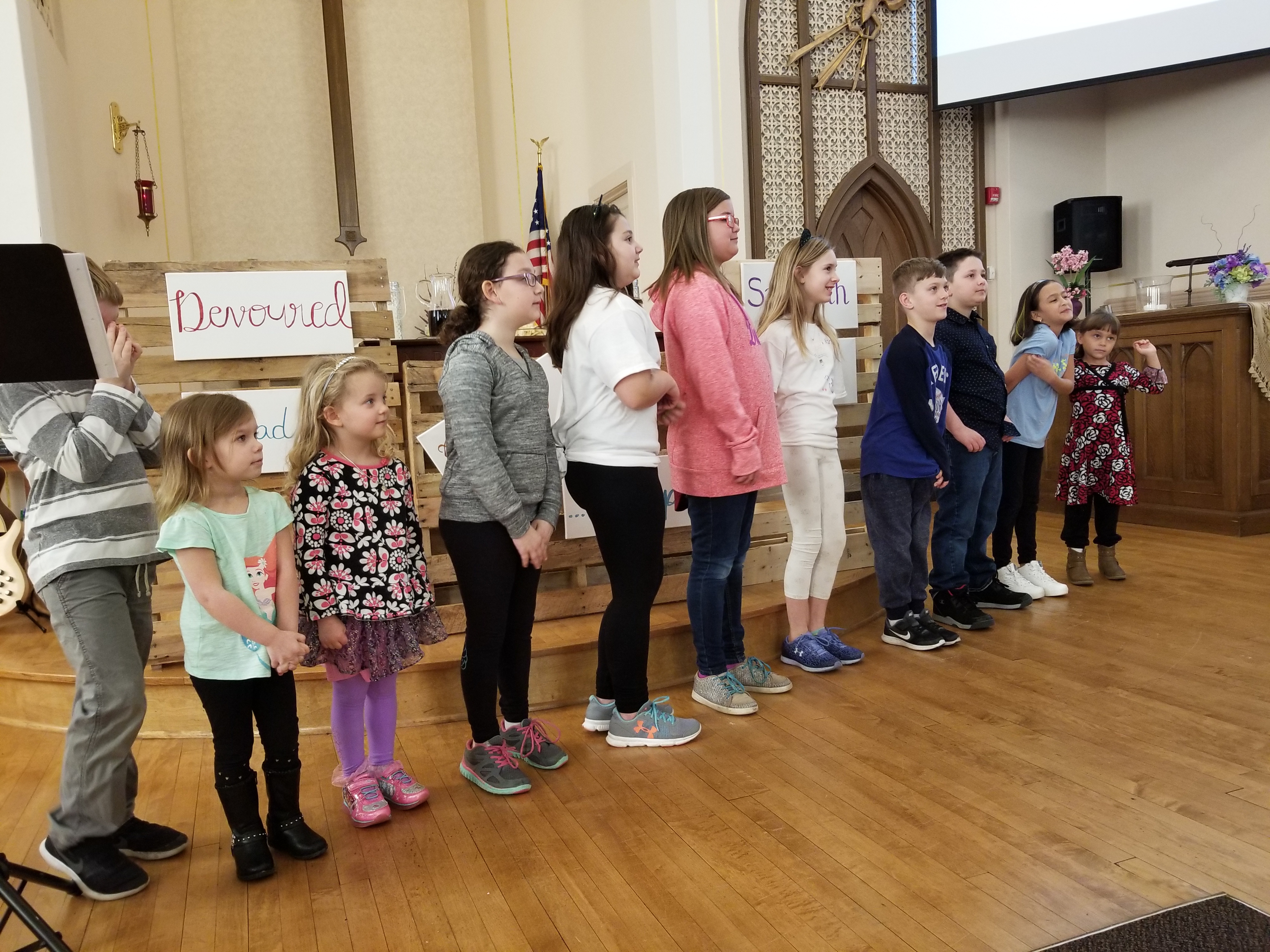 Where do the children go?
A nursery with age-appropriate toys and cribs is available for any children newborn to 3 years old. Two glider chairs are also available in the sanctuary.
Children 3 years old through 5th grade take part in the beginning of service with their parents. They are dismissed to Sunday School with their teachers after the Children's Moment during the service.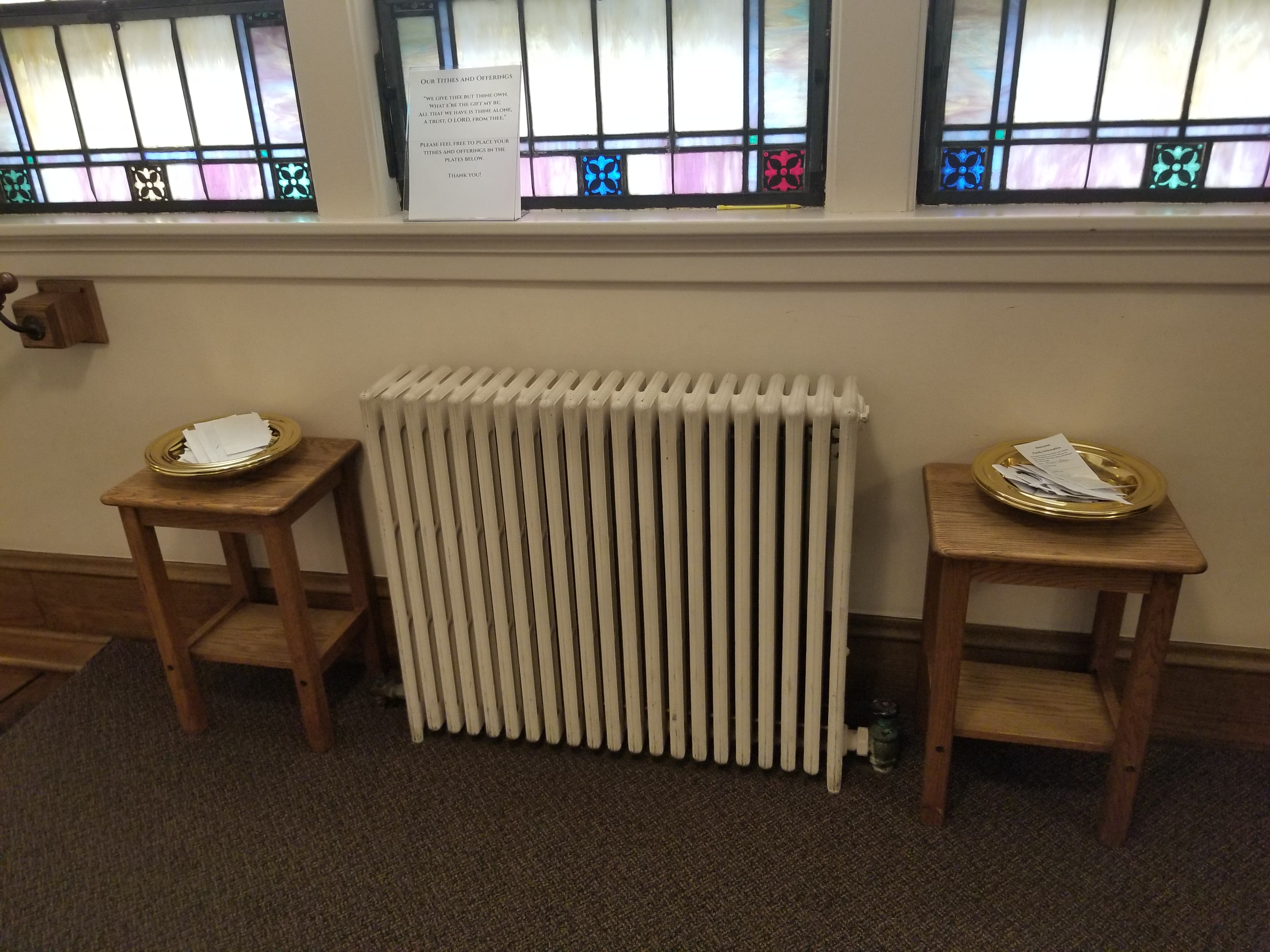 Will I be asked to give an offering?
We invite all those who worship with us to participate in the practice of bringing an offering to God. However, there are never any expectations or requirements when it comes to offering. Offering plates are available in the back of the sanctuary. You can give an offering either before or after the service by simply leaving your gift in the offering plate as you go by.
Will I have to say anything or be singled out?
You will not be asked to say anything or introduce yourself as a visitor. But, don't be surprised if members greet you before and after the service.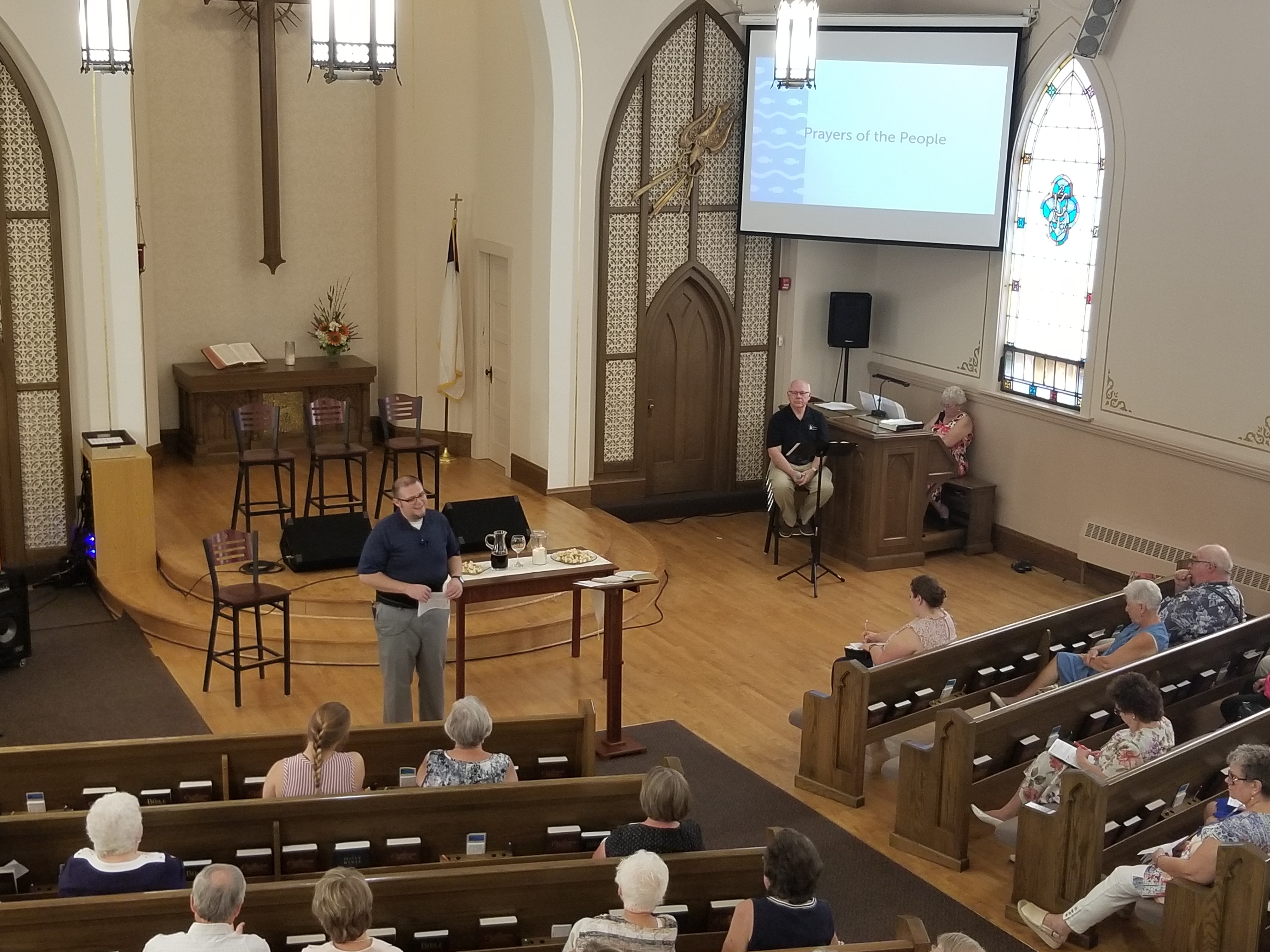 If I need prayer, will you pray for me?
During our worship service we take a moment to share both our Joys and our concerns with those who are worshiping with us. We refer to this time of the service as the Prayers of the People. If you'd rather not share your prayer request out loud, you are invited to submit prayer requests on the insert located in your bulletin and drop it in the offering plate as you leave the sanctuary.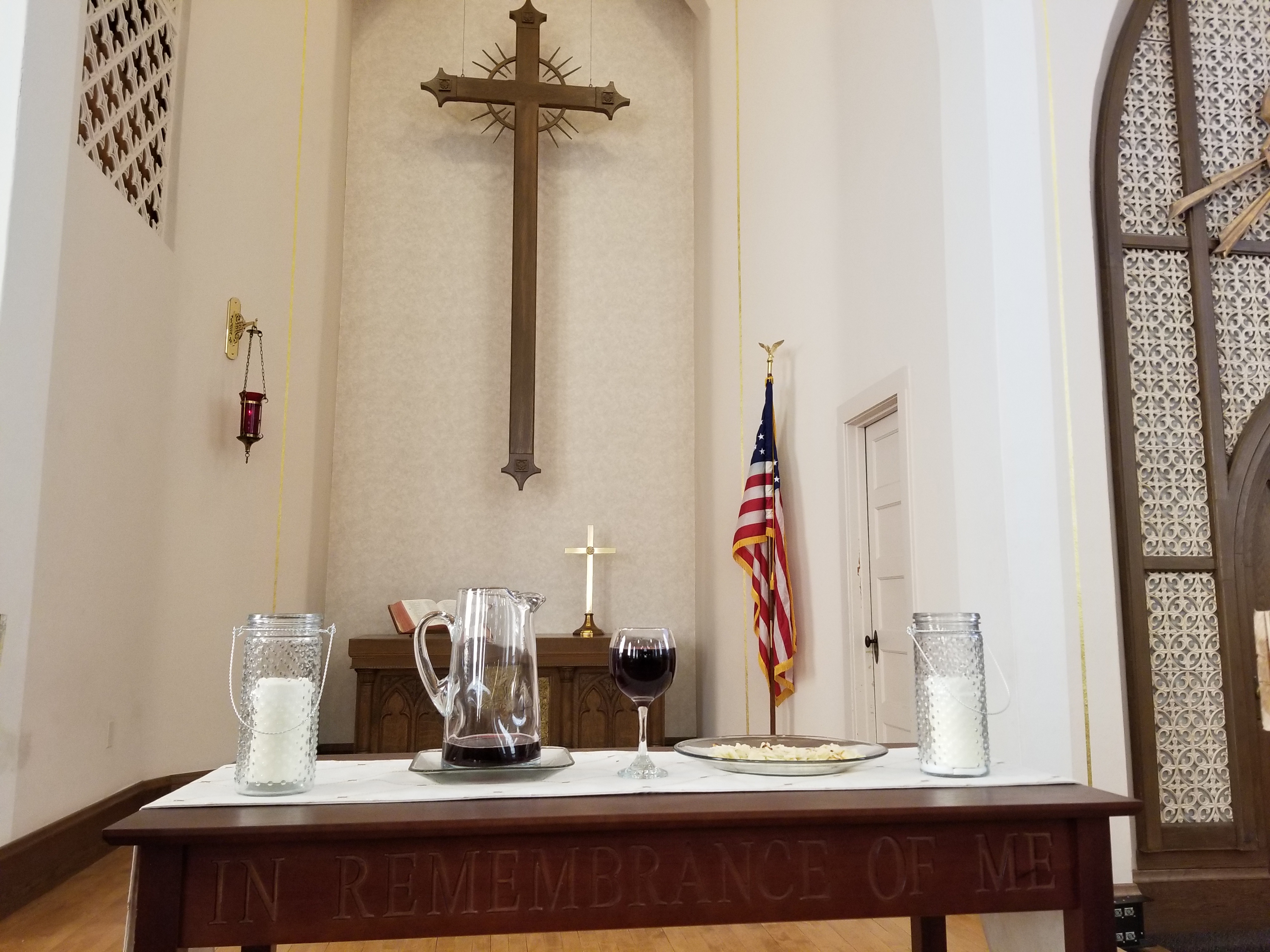 Does your church take Communion?
Communion is taken on the first and third Sunday of each month.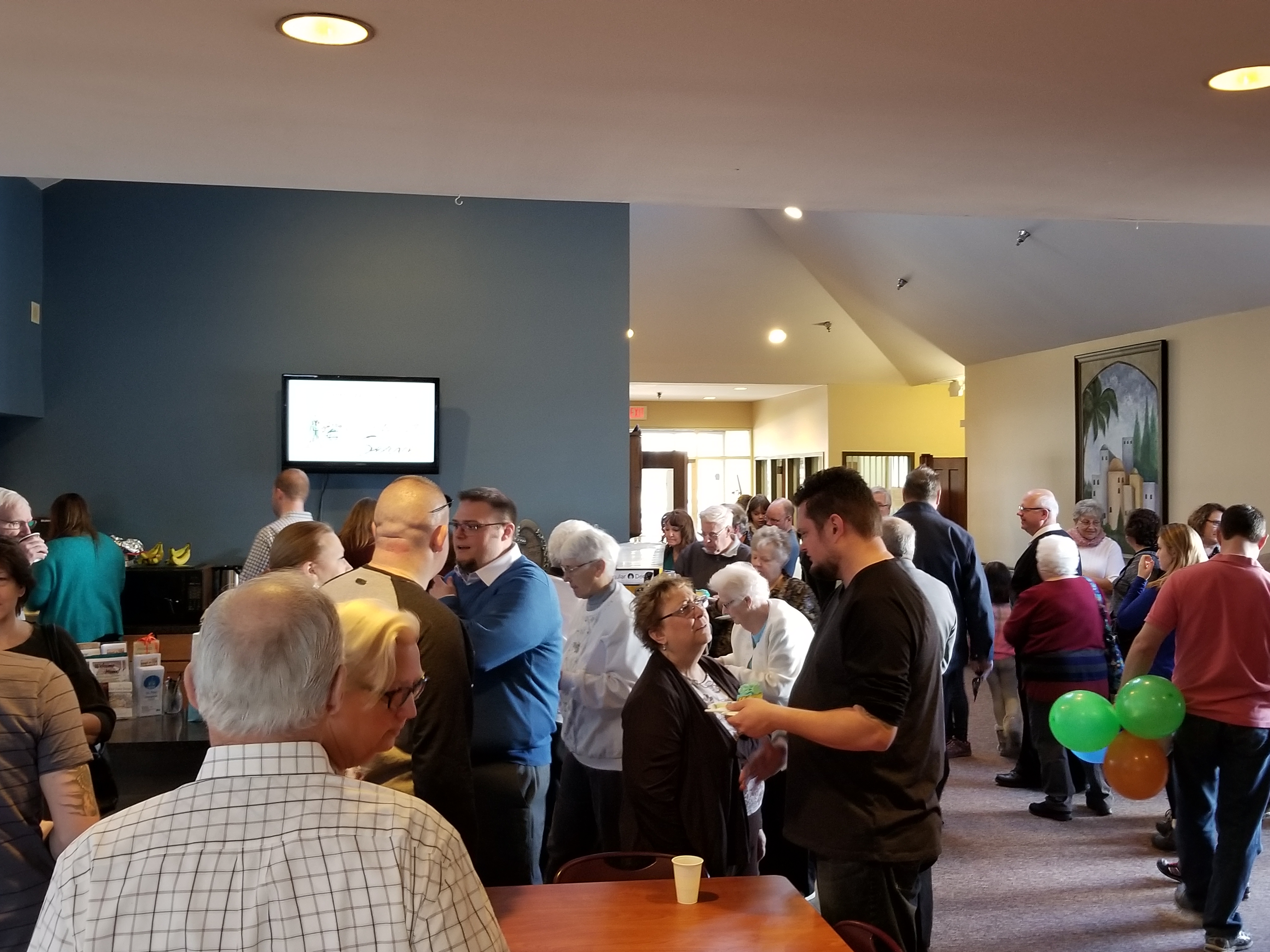 Where do I go after the service?
If you have children, you can pick them up from the Sunday School wing located on the east side of the building.
If you are a first time visitor, please stop by our Welcome Center to receive a special gift from us!
We hope you still stay and join us for refreshments and fellowship in the Welcome Center.
At 11:30 am, Sunday Morning Adult Christian Education is available in our Adult Education Room located on the west side of the building.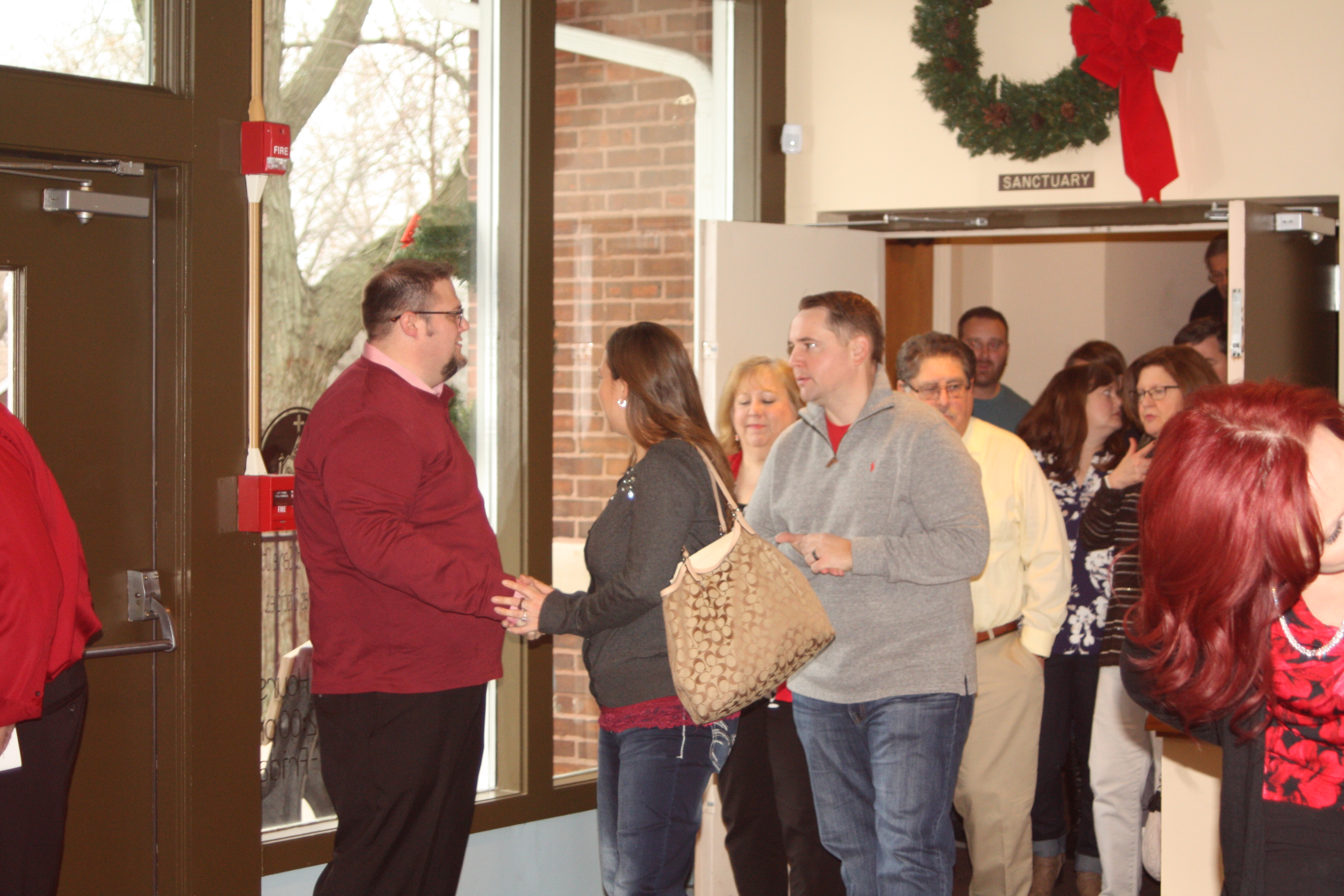 Will I have a chance to meet the Pastor?
Pastor Jeremy looks forward to meeting visitors and spending time with members after each service. He is available in the Welcome Center area to greet visitors and speak with those who have any questions.
How can I get involved?
Be sure to let us know that you are new! Fill out the information slip in your bulletin. That will help us to help you!
Join us for one of our mid-week Bible Studies!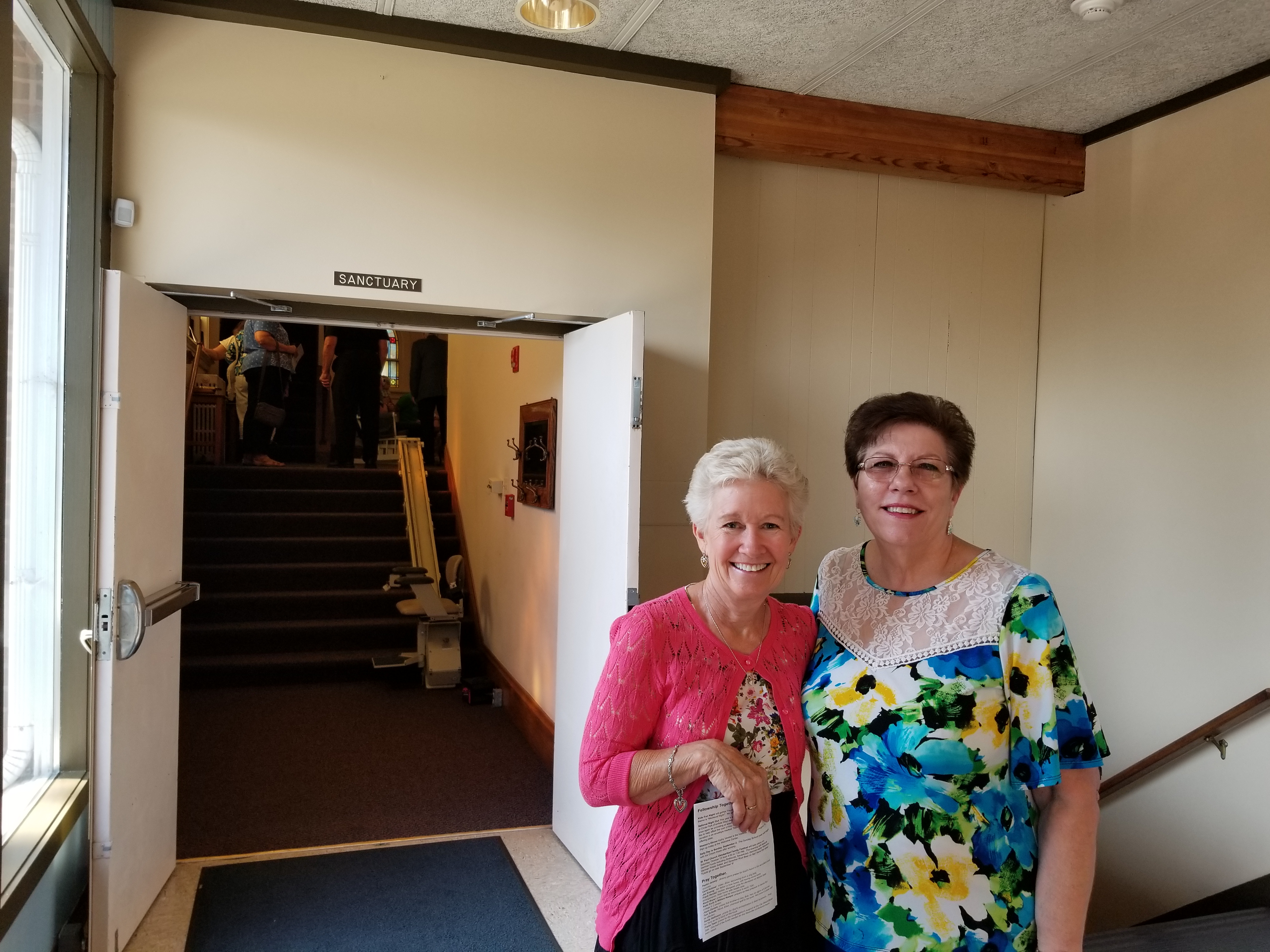 Need More Information?
On Sunday mornings, greeters, ushers and members are always on hand to talk with you and answer any questions you might have about our church. You may also contact the church office at (630) 980-9196.